The Best Truck and Trailer Repair
If you break down and need a tow or have any issues with your commercial vehicle, give us a call and we will get you up and running and back on schedule. We offer the best truck and trailer repair in Chattanooga and we're always available 24 hours a day.
24 HOUR Emergency Mobile Truck and Trailer Repair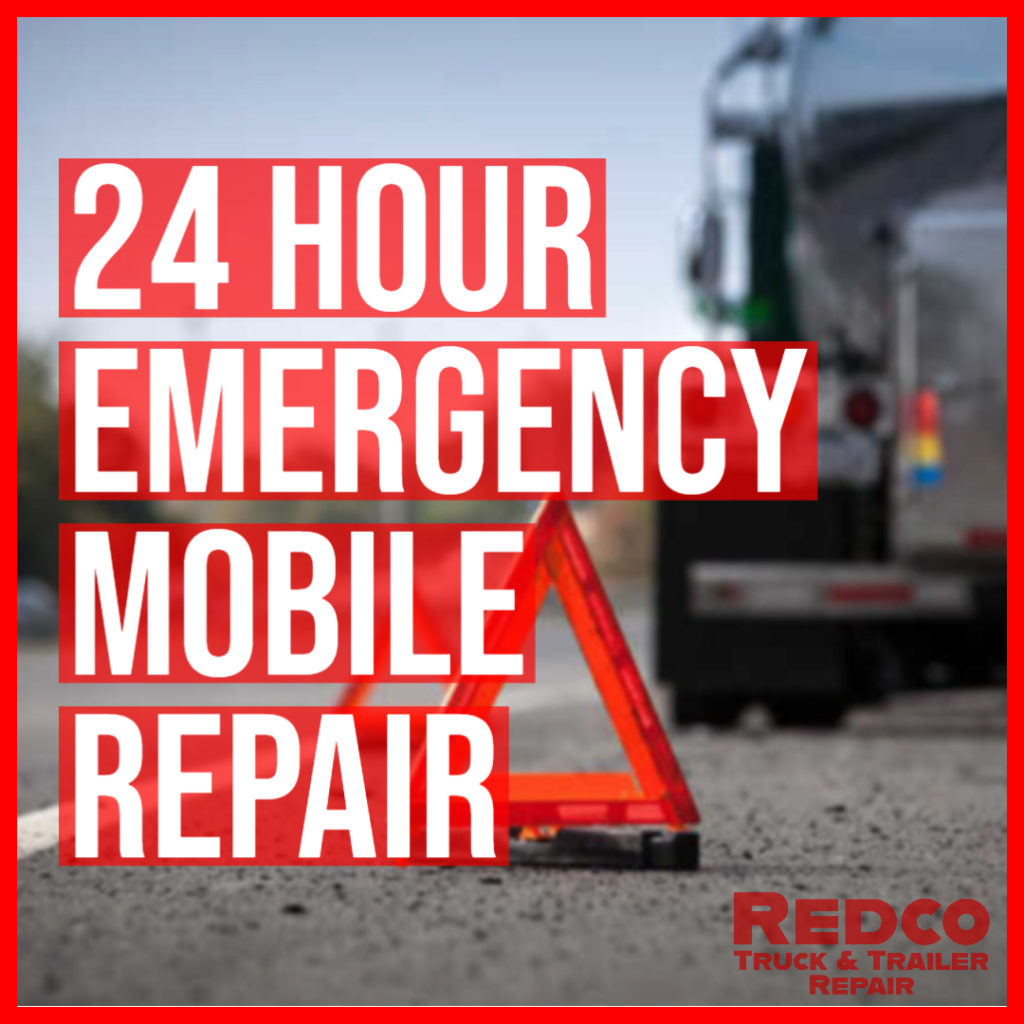 24 hour emergency mobile repair is our specialty. Redco Truck and Trailer Repair will bring the service center to you, diagnose and repair your semi truck and trailer. Our mobile mechanics are equipped to handle most roadside repairs and get you back on schedule.
You'll get the best tractor trailer repair in Chattanooga
Your truck is important to you. If it's a commercial vehicle, it's your business. If your truck has engine problems, downtime is unacceptable. You can be assured we make every attempt to provide the fastest turnaround without sacrificing quality and pay attention to every detail.
Call Now for Emergency Roadside Assistance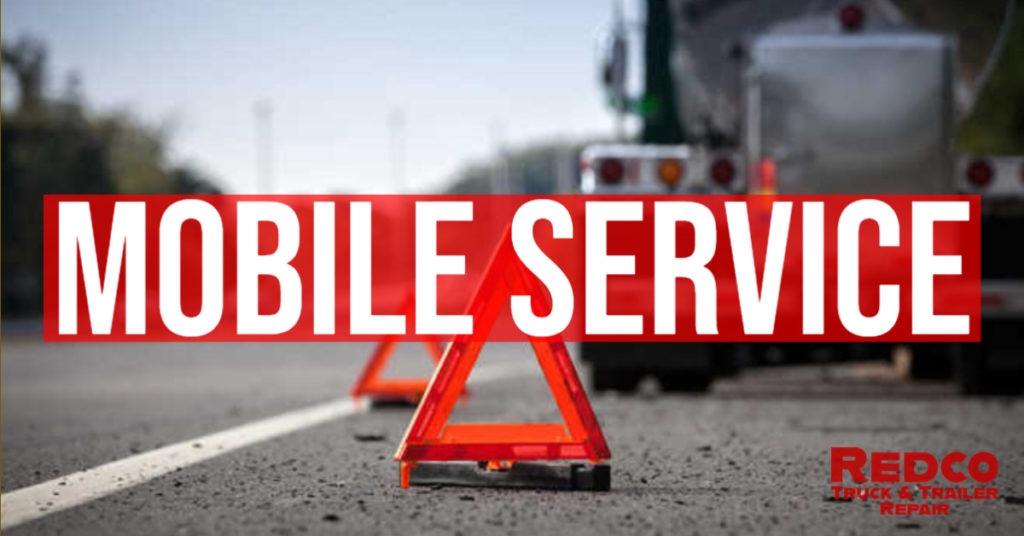 Mobile Repair
Redco specializes in 24 hour mobile repair service. Our master technicians are standing by 24/7 to provide emergency truck and trailer roadside assistance. Our mobile mechanics are equipped to address most of your roadside repair needs on site, without the need for your truck and trailer to visit our service center.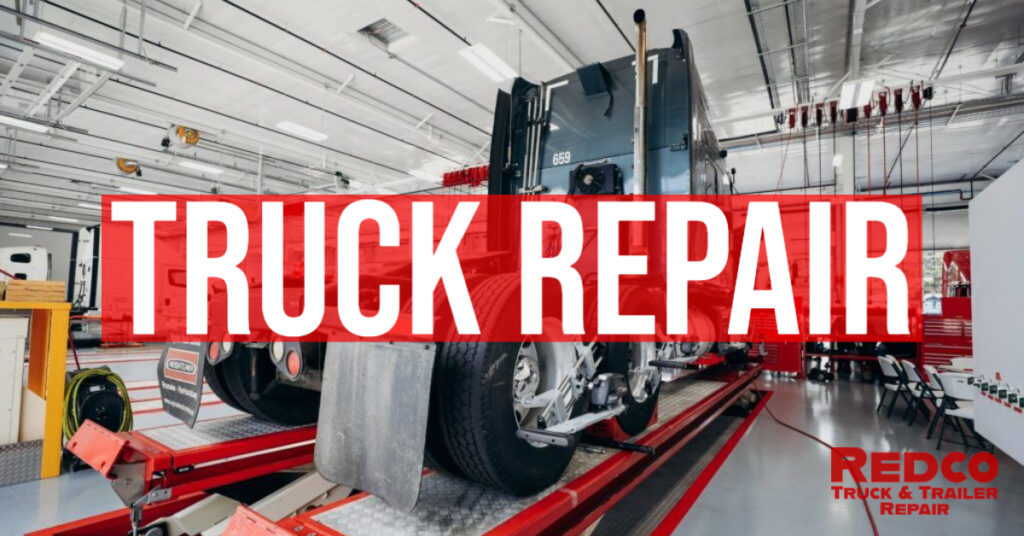 Truck Repair
The best semi truck repair shop in Chattanooga is Redco Truck and Trailer. We are able to service all aspects of your commercial tractor trailer or other commercial trucks like box trucks, bucket Trucks, buses, cranes, delivery trucks, dock trucks, document shredding trucks, dump trucks, garbage trucks, heavy duty trucks, RVs, rescue and emergency vehicles, yard trucks and many more!
Trailer Repair
Commercial trucks and trailers have unique service needs and Redco is the best tractor trailer repair shop in Chattanooga. We offer a wide range of services to keep your semi truck trailer road worthy. Unique semi trailer services our expert technicians off are roll up door repair, trailer liftgate repair and replacement, trailer floor repair, king pin repair, and trailer tarping systems among others.
Why choose Redco truck and trailer repair?
Professional and Experienced
REDCO Truck & Trailer Repair, offers Professional Heavy-Duty Mobile Truck Repair Services in the Ringgold, Chattanooga, Dalton, Cleveland, Acworth, Cartersville, & Calhoun surroundings areas. We also offer Heavy-Duty Truck Repair in Chattanooga and Diesel Services for large Commercial Trucks, RV's, and Buses. Our techs come prepared with dealer grade computer diagnostic equipment to assess what repair, or maintenance is needed.
Locally Owned and Operated
We put our customers needs first! Rest assured when you call REDCO Truck & Trailer Repair, you'll be treated with respect, and kindness. Our mobile technician's duty is not only to get the job done, but also to maintain a friendly customer relationship. Roadside breakdowns are very dangerous, and frustrating situations. Let us assist you, and help you get back on the road!
24/7 Around the Clock Service
Broken down and in need of service? Our mobile technicians are available 24 hours a day 7 days a week. REDCO Truck & Trailer Repair, will come to you, and make the repairs, or maintenance onsite. Our mobile service can save you on costly tow bills, and down time. We'll do what we can to get you back on the road as quickly, and efficiently as possible. We handle all semi truck repairs.
Our Customers trust us with their business. And their livelihood.
"These guys come highly recommended by me. They sent Micah to my rescue. He was the Nicest Tech I have been in contact with in A long time. And Darryl, Thank you for answering my Call for help. And sending such Great Guy. Please Guys and Gals if you need Help. Call 📞 📲 🤙 ☎️ them. They will come."

Valerie
"Carlton with Freightstar Expedited here your driver came out and repaired my truck in a timely manner he was very professional and had some great conversations I we definitely use your services again."

Carlton
(706) 671-7389
Follow us on social for exclusive offers!
Come to us or we'll come to you