Call Now for Emergency Roadside Assistance
Expert Truck repair service
The best semi truck repair shop in Chattanooga is Redco Truck and Trailer. We are able to service all aspects of your commercial tractor trailer or other commercial trucks like box trucks, bucket Trucks, buses, cranes, delivery trucks, dock trucks, document shredding trucks, dump trucks, garbage trucks, heavy duty trucks, RVs, rescue and emergency vehicles, yard trucks and many more!
Truck Tire Repair
Engine Repair
Driveline Repair
Gear Repair and Rebuild
Brake Repair
Electrical Repair
Air Conditioning Repair
Lube, Oil and Filter Changes
Transmission Repair
Suspension Repair
Air Brake Repair
Preventative Maintenance
Other Truck and Trailer repair services
Trailer Repair
Commercial trucks and trailers have unique service needs and Redco is the best tractor trailer repair shop in Chattanooga. We offer a wide range of services to keep your semi truck trailer road worthy. Unique semi trailer services our expert technicians off are roll up door repair, trailer liftgate repair and replacement, trailer floor repair, king pin repair, and trailer tarping systems among others.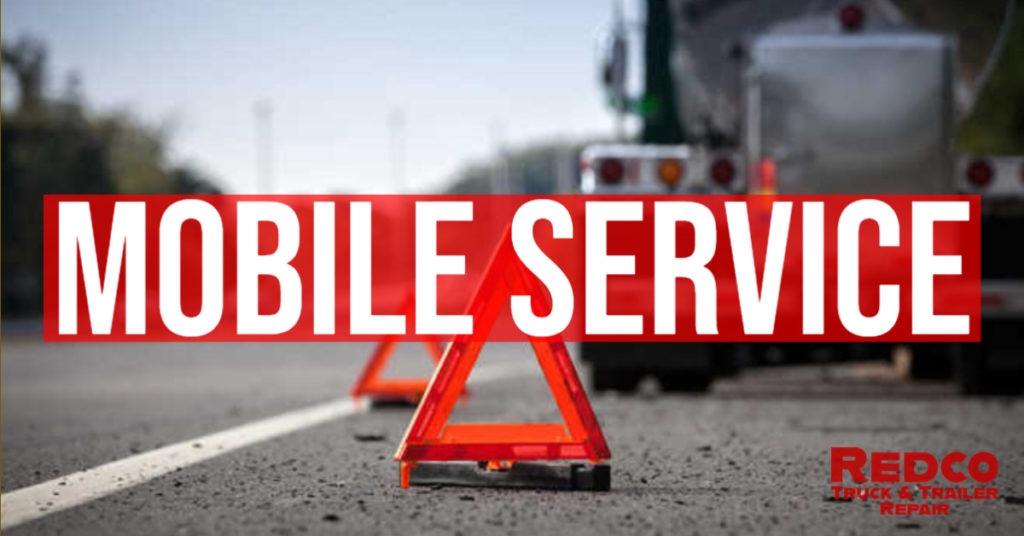 Mobile Repair
Redco specializes in 24 hour mobile repair service. Our master technicians are standing by 24/7 to provide emergency truck and trailer roadside assistance. Our mobile mechanics are equipped to address most of your roadside repair needs on site, without the need for your truck and trailer to visit our service center.
(706) 671-7389
Follow us on social for exclusive offers!
Come to us or we'll come to you